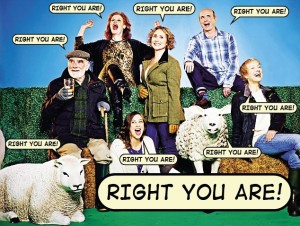 I hope everyone had an enjoyable Christmas!
Here's a little post-Boxing Day diversion to keep fellow DumTeeDummers occupied.
I have captured thirteen different people heard saying "Right You Are!" during 2017. Twelve have come from The Archers itself and one from elsewhere, not too far from here!

How many characters can you identify? (Inclusion in the accompanying illustration does not necessarily imply inclusion in the sound clip.)
No prizes, it's just for fun!
Post your answers in the comments section below.